Welcome to Zaferatos Real Estate & Appraisal Services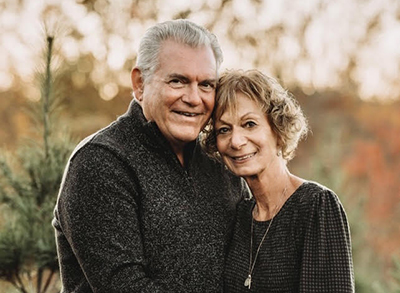 Jerry and Kathy Zaferatos grew up in Beckley, settled in Beckley after they married, educated Beckley's kids through their positions as Raleigh County Educators, and raised their family in Beckley. In 1989, they began their careers in real estate and are one of the longest running real estate firms in the area. For today's market, nothing is more important than experience. The philosphy is to provide professional, full service real estate representation to all clients. Trust and honesty are the cornerstone of their business and everyone is treated like family.
Zaferatos Real Estate and Appraisal Services offers a diverse selection of real estate services for both residential and comercial properties. Over the years, Jerry and Kathy were both appointed by two different governors to the West Virginia Real Estate Commission, serving two terms each. They bring experience and maturity to every transaction, whether it's buying or selling. The Zaferatos' have built a strong reputation for quality service among buyers and sellers, and work diligently and honestly in everything they do.
Looking for a winter get away? Jerry and Kathy recently obtained their real estate license in Florida and are working at Wagner Realty in Sarasota, FL. They can help you find the perfect rental or second home in the Sunshine State. Jerry and Kathy are your West Virginia/Sarasota connection!
Buying or selling a home can be a tough decision; finding a good Real Estate Professional shouldn't be! Call the Real Estate Professionals today for all of your real estate needs at Zaferatos Real Estate & Appraisal Services.
The Zaferatos family would like to thank their current and past real estate clients and are looking forward to successfully working with others in the future.
Zaferatos Real Estate & Appraisal Services
304-254-0972
Jerry Zaferatos, Broker